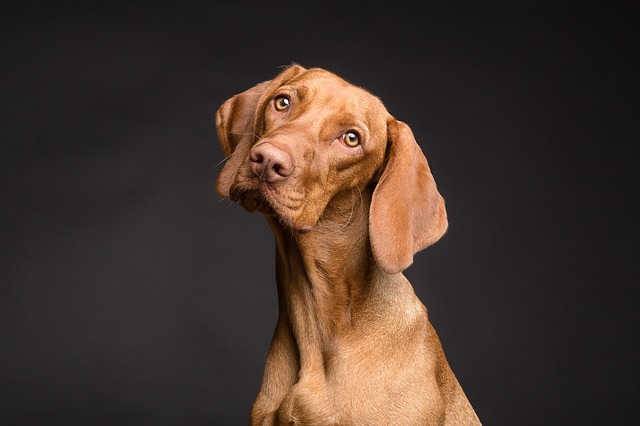 Paying tribute to our four-legged friends
Every dog has its day according to the popular saying. That is certainly true today (26 August 2019) as it is National Dog Day, a special 24-hour celebration of our canine companions.
This designated day of the dog is aimed at promoting the importance of dogs and how they benefit the lives of their human friends everyday. It provides a platform to demonstrate the dedication and commitment of working and support dogs as well as companion pets. Sadly, not all our doggy friends have yet found their forever home and National Dog Day also seeks to encourage people in search of a pet to consider visiting their local dog rescue centres. Through social media, the event is able to attract a worldwide following.
How can I celebrate?
Give your dog a hug, a special brush, take some selfies, enjoy some dog and family time. Although they might enjoy it, feeding extra of their favourite treats is probably not a good idea though! The list of how you can enjoy time with your dog today is endless and does not have to involve any expense. Simply getting your positive attention is guaranteed to brighten your pooch's day.
Many of the rescue and support dog charities would welcome more volunteers and what better day to send in your details or a donation. Volunteering can range from helping keep the pet areas clean or doing admin to walking the dogs or encouraging them to socialise.
If all the doggie talk and puppy pictures on social media has inspired you to get a pet, then think about giving a much-needed home to the thousands of dogs out there looking for their new family. If you are wanting a particular breed, there are many specialist rescue groups which can help you. Search for one of the many breed clubs which exist and they can point you in the right direction. Alternatively, if buying a puppy or a dog, please use your country's Kennel Club approved breeders list and use the valuable advice on its website about picking a dog and what to check on a visit. Please do not buy a dog from an unlicensed breeder or puppy farms, or from someone who will not show you the parent dogs, provide paperwork and vaccination certificates or who wants to meet you at a motorway service station! Puppy farmers can cause untold misery to female dogs who are literally bred to death for profit.
Choosing a dog (Kennel Club)
Time for a weekend-only long dog walk?
Understanding your dog's life can start with helping him or her get more suitable exercise and continuing this on all days of the week. Vets have long warned against creating muscular pain issues for dogs through over-exercise during infrequent holiday periods. Stamina and physicality need to be built up with regular and appropriately timed exercise.
Behaviourists have warned this 'binge' exercise approach can also cause confusion with the dog thinking it has done something 'wrong' when the exercise stops suddenly for a long period after a fun week at the park or beach.
There's lots of ideas for safe dog walks on vet and dog trainers' websites and Facebook pages. Why not make your canine best friend a promise today to discover some of the amazing activities during this coming year.
Check out warnings for heat, ticks, blue-green algae and Alabama Rot if you're planning walks along the coast, parkland or woodland.
Where did National Dog Day come from?
It was founded by pet advocate Colleen Paige in 2004 . Colleen also began National Puppy Day, National Mutt Day and National Cat Day 'to bring attention to the plight of animals and encourage adoption'. The 26 August stems from it being the date when Colleen's family adopted their first dog. Efforts by Colleen and supporters have been so successful that the event has spread internationally and in 2013 it was adopted into New York State legislation.
Do visit the Nationaldogday.com website and read all about the reasons behind this special day. It also features some wonderful ideas for how you can celebrate with your canine friend.
WordPress people and their dogs
We have long supported support dog and search and rescue dog charities through communications and tech sponsorship. We are also pleased to be working with others in the WordPress community to highlight the work of support and emergency rescue dog organisations, encourage rehoming of rescued dogs and cats, and showcasing a common language of pets within WordPress users and practitioners globally.
Stories featuring pets from around the WordPress community have been collected during the last year. We have found that these anecdotes can help people find a common conversation topic when they attend WordCamps and Meetups for the first time and thus break down some barriers.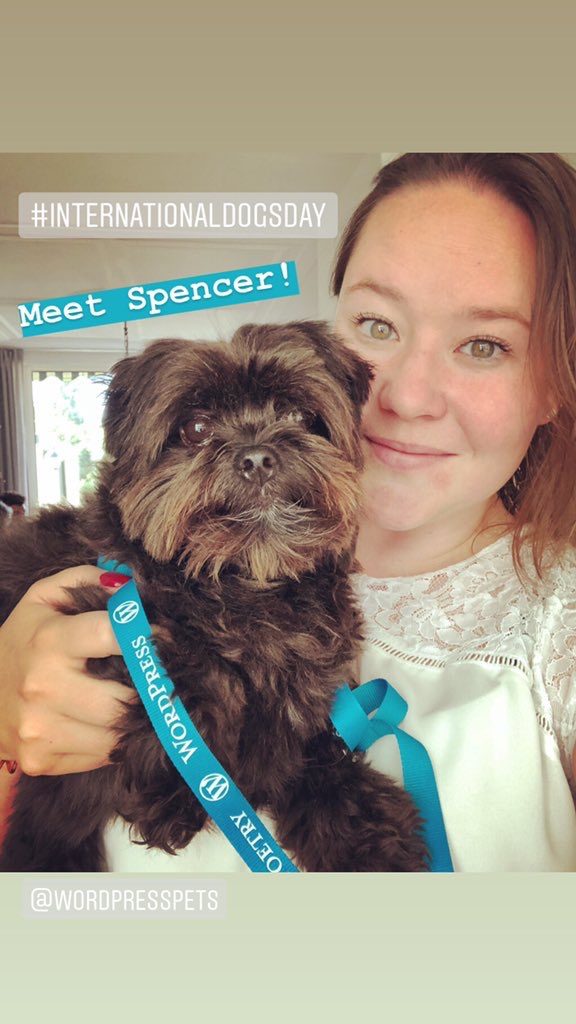 A website and Instagram account are being finalised to help share people's stories of how they came to WordPress and ways they contribute to the global project, together with pictures of their pets. Thanks to Harry Jackson and colleagues at BoldGrid (one of our sponsors), Siobhan Cunningham, Carole Olinger, Mark Smallman, Lesley Quinn, Raffaella Isidori, Jonathan and many others in the WordPress community who have put such energy and ideas into this fun project.
In the feedback phase, we have had many wonderful ideas submitted including how we bring photos together, ways of helping people connect with the WordPress contributor story, and how we can collate a list of pet rescue charities and non-profits which use WordPress to highlight cat and dog adoption. There has also been talk of creating a do_action type of event to help organisations like these and the search and rescue dog groups in terms of their digital presence and awareness.
We are keen to do this as a community initiative and bring some benefit to it and the wider good causes, as it first began life as a seed at WordCamp Brighton in 2017 and was launched with a video and picture submissions to mark the 15th anniversary of WordPress at WordCamp Belfast 2018.
It has taken some time to gather feedback, although for a good reason. Due to the volume of submissions first received we have been looking for solutions to automating some of the IT aspects, and reviewing how pictures and stories could be appropriately shared. If you would like to get involved, then contact one of us via Twitter or on the 'WordPress Pets' Instagram.